Join the next Discovery Webinar to find out about the benefits of operating your own One Element fitness franchise. Led by One Element founder Tom Marien, you'll have the opportunity to ask questions of existing franchisees too and find out  what it's like running a One Element franchise.
RESERVE YOUR WEBINAR PLACE
We're proud of our ethos and beliefs. That's why we initiated the One Element® Franchise Network, to help share our outdoor fitness and social fitness techniques with other passionate people.
Download our
franchise prospectus
One Element Group Limited will use personal data about you for the purpose of franchise enquiries and sales. Additionally, for our internal administration and management purposes, and analysis (to better understand our customers and their requirements). We will treat all of this information in confidence and keep it secure. We may need to share it with our staff and MailChimp, for the purpose of helping us to provide our services. For more information about how we use your data please see our Privacy Policy which also contains information about your privacy rights.
We offer more than the average fitness class and now you have the chance to do so too with your own One Element franchise. As "The Social Fitness Company"®, we focus as much on creating strong and positive social connections for our members as we do on building their fitness.
With minimal setup costs and access to tried-and-tested business systems and marketing, you'll be able to swiftly establish a One Element franchise. It's a lot of fun. You'll make life-long friends and be part of something much bigger than just making profit. You'll see the positive influence that social fitness can have on individuals from all walks of life.
We want to grow One Element to deliver outdoor social fitness across the UK.
Our business model has proven growth and member retention. We offer a first-class, evidence-based training programme, which we have developed over 10 years with professional sportsmen and women. We have tried and tested an effective social engagement model and we have worked hard to create the best member journey and management system.
We have divided up the country into suitable territories where we know a One Element franchise can be successful. Find out if you could make it work in your local area.
RESERVE YOUR WEBINAR PLACE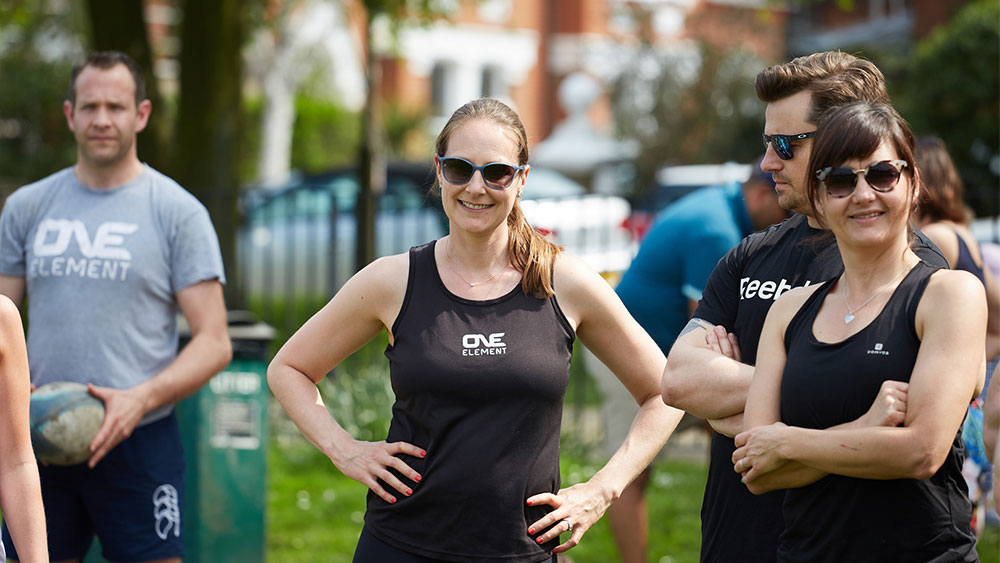 Do you want to belong to the One Element community? We are looking for individuals who: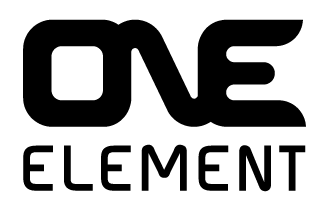 are people focused – we are all about our members and as long as they're happy, we're happy. You need to be sociable during training but also enjoy the social aspects of One Element.  

have an interest in fitness, health and wellbeing, and are passionate about owning and growing a business;

will commit to following the business model we provide (this will give you the best chance of success)

are organised. This is not simply a job; you will be a business owner responsible for your business' growth by ensuring members are satisfied and trainers are in the right location at the right time.

are numerate and capable of planning and managing their business financial accounts.

are grafters. Although there is flexibility in our business model, there won't be set holidays/days off. This is not a  9-5, Monday to Friday job.

have managerial skills. You won't be able to do this all by yourself, you'll likely need to manage freelance trainers and as you grow, other support staff.

are committed. Even by following our business model, success won't happen overnight. It's built over time and with commitment.
Read about the experiences of our existing franchisees, like how Rhea manages a role in private equity while running her own business or how Josh was profitable within two months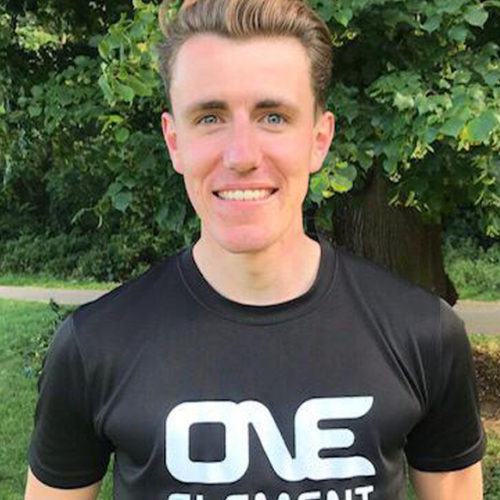 I originally discovered One Element during the autumn months of 2016. Having recently left university and missing the camaraderie of team sports, I was seeking a new sports or fitness based community. I rapidly realised I had to look no further when I came across One Element in Twickenham. The winter months of outdoor training alongside the Twickenham team affirmed my belief that exercise is thoroughly more enjoyable, rewarding and beneficial when done alongside other positive, energetic individuals.
Not long after, the opportunity to launch and grow my own One Element fitness community came about. Seeking a higher level of purpose from my work, the opportunity became more and more desirable as Tom Marien, OE Founder and CEO, and I discussed the process in greater detail. These significant life decisions don't come easy. But it wasn't long before I was ready to make the commitment. That being said, there were clear challenges that I knew I would face. But they only added to the attractiveness of the learning process involved with growing my own business.
Tom and his team guided me through the setting up process throughout the months prior to and after the launch of One Element Clapham in August 2019. With their support, I was able to complete the process with ease whilst also maintaining a full-time role as a Teacher. Each step was made significantly more straightforward than if I were to set up a similar business on my own and the opportunity to discuss the process with current OE Franchisees was invaluable. They shared advice and guidance that only those who have launched a successful fitness business would be able to provide. Hence, although I set up my own business, I never felt like I was in it alone and, as a network of Franchisees, we continually learn and grow together, working towards a shared goal - to inspire as many people as possible to live healthier, happier and more active lifestyles.
After the launch in August 2019, I was quickly able to build a core group of loyal members and become financially profitable as early as October 2019. My valuable members have fed back that they love One Element due to the high quality fitness training, allowing them to achieve their fitness goals, and the social community that they are fully involved in. I couldn't agree more. For me, running One Element Clapham has provided a huge sense of purpose as I help others become fitter, healthier and happier and it's also amazing to see the members motivating each other. Also, getting to know each and every one of our members through regular socials has been incredibly enjoyable. Now I don't view One Element Clapham as a 'job'; it's a hobby, a lifestyle, something I thoroughly enjoy and gain a huge sense of energy and fulfillment from.
As I look to the future, I can't wait to continue to grow One Element Clapham. My ultimate goal of the business is to inspire as many people as possible to live healthier, happier and more active lifestyles, and inspire them to inspire others to do the same leading to a wider and stronger fitness community. I have visions of expanding to new park locations, running additional and a greater variety of fitness sessions and holding more regular and more exciting socials, like fitness retreats. If that doesn't excite you, I don't know what will.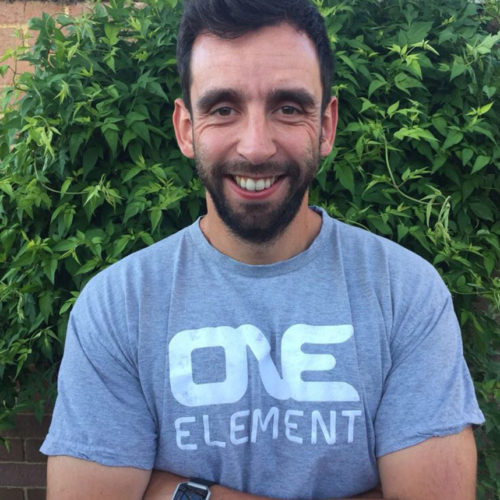 After University I started a career in health and fitness with a well known global gym, which was more about sales and delivering as many PT sessions as possible. It was not important to deliver good sessions as long as the cash came in. This left me unmotivated and I fell out of love with the industry thinking all companies and gyms were alike.
I retrained as a teacher and did some PT on the side and as I built my personal training business privately, I started working with One Element training at the St Margarets and Twickenham locations. It restored my love for health and fitness because the quality of the training and the sessions directly benefits the business. My passion and drive to deliver quality over quantity was rewarded. We quickly grew a lovely and committed group and I became the head trainer for this area. The numbers remained stable for 4-5 years, when I think it became clear to Tom (Marien) that the area needed the love, care and attention of a business owner, someone who could engage with the membership on a personal and social level and build a much stronger presence.
I launched the first One Element Franchise in 2017 in Twickenham and have never looked back, we were profitable from the day we launched and have grown steadily ever since. I hope to make the Richmond franchise my sole income very soon, but the main reason I enjoy owning a Franchise so much is down to the members, they are everything, welcoming, fun, we are a group who have bonded and become lifelong friends.
We also have a great Franchisee group, who are always there to help and bounce ideas around, which means we get to the right result fast.
I think long term working for myself, having control over income and how I spend my time are key, running an OE Franchise gives me this growth and opportunity.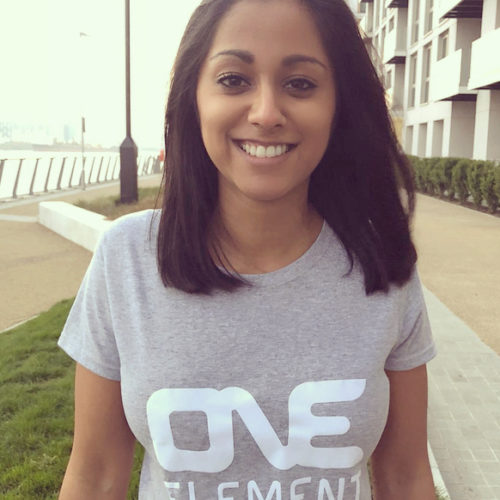 I'd followed the path that had been built out for me – graduated with a BSc in Economics, qualified as a Chartered Accountant and was progressing well within my firm having made life-long friends.
I've always been a people's person and naturally, I started looking for something more emotionally rewarding to channel my energy into. That is when a colleague introduced me to Escape the City, a platform for those looking for more fulfilling work using their current skills.
A few months later, I found the One Element (OE) franchise spec on the Escape the City website. Since I can remember, I have been dedicated to sport and fitness, consistently representing clubs and teams in Lacrosse and Netball, running the London Marathon and qualifying as a Fitness Instructor – so naturally the idea intrigued me.
After a call with Tom Marien, OE Founder, I decided to go to an 8am Saturday session at Wandsworth Common. It was everything that I missed about training with a team – forty people, all of mixed abilities, turning up on a cold January morning so that they didn't miss out on a post workout coffee with their friends.
I saw huge potential to bring together local residents to form a community of like-minded people in the London Docklands area, a place where I spent many a late night in the office and am now a resident.
I was on board straight away, and the initial support that I received from Tom and the other Franchisee's was phenomenal. That's why the franchise model works so well - not only is it tried and tested over the last 13 years, it also enabled me to continue with my job in Private Equity and run One Element Docklands side by side with relative ease. The weekly session is emailed out by Tom to trainers across all locations which makes you feel like a part of something bigger whilst still having the freedom to use your own organic ideas to grow.
We were profitable by month two and have continued to grow even during the lockdown period where we expanded our offering to online overnight. As a team of Franchisees, we developed a business model that is more varied and far more resilient than just group sports training and this is proving enormously productive as I grow my franchise. Every new franchise builds on the successes of the previous ones - so we are all constantly learning and growing together.
It has been a privilege to build such an incredible community - not just here in the Docklands, but across every One Element location, on Zoom, and also with the Franchisees. It has been so much more rewarding than I'd ever have imagined - seeing every single individual progress and also leading a group with a healthy goal and mission, especially now more than ever.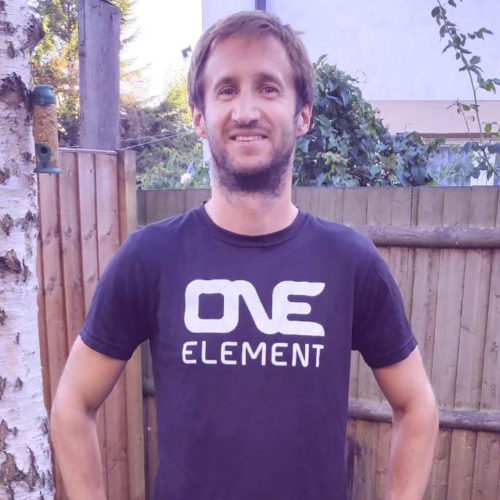 Like many One Element members, I was introduced to One Element by a mate. At the time I was working in the City of London in business development and project-based roles and had recently moved to a new neighbourhood in London.
My exercise routine was generally a half-hearted trip to the gym a couple of times a week, maybe a 5k run or short bike ride. From the free trial session in Wimbledon Park taken by One Element's founder, Tom Marien, One Element became a consistent part of my weekly routine.
It was apparent from those first few sessions in Wimbledon Park, that with its ethos of inclusivity & positivity, the length of time some members had been attending, the variety of the sessions & the ability of the trainers to know and understand how to get the best out of you One Element was something I wanted to be involved in long-term.
Within a short time, I had become the fittest and fastest I had ever been, not only was this good for my physical health but my mental health too. Especially being able to get outside in the winter which is much easier to do when you know there's going to be a group of friendly faces in the park when you arrive!
Having left my job in the City of London in 2017 to find something more rewarding to do and having become more involved with One Element in the meantime, along with my business partner Kate, we started running One Element Tooting in January 2019.
We soon saw growth in membership and launched an extra session each week to keep up with demand and provide a more rounded service to our members. We were soon replicating the success of the other One Element locations which were run by the two Toms.
As with all businesses and individuals 2020 and COVID through a curve ball at us as we were getting some momentum. However, one of the benefits of being part of a franchise is the support network and safety in numbers which meant we could move the business online within a week of lockdown, offer a much fuller timetable, with lower costs and higher profits and a more than 95% member retention rate.
Although at Tooting we saw a few old members rejoin while we were online, since being back out in the parks since July 2020, we have seen exponential membership growth, we have launched a new location - Streatham Common plus three extra weekly sessions at Tooting Common; leading to a 6 times revenue growth within four months.
The opportunity to own a franchise means we have a brand which has huge brand loyalty and value which has been operating for over 13 years; consistently high quality training sessions which are provided weekly with a step by step guide as how to teach them; and a network of like minded franchisees and Founder to Tom to run ideas by, answer questions and share in the successes with.
It's been so rewarding working with our members to help them achieve their fitness goals, many of our members who join us have struggled to find a way to commit to fitness, often finding it intimidating, boring and struggling with motivation. That's one of the fantastic things about One Element - it appeals to and works for all fitness levels and abilities. When you're able to see the fittest of the fit train alongside a novice and they're encouraging & motivating each other, forging friendships and achieving their goals it's a great feeling and you'll wonder why you waited so long to invest in your future with One Element!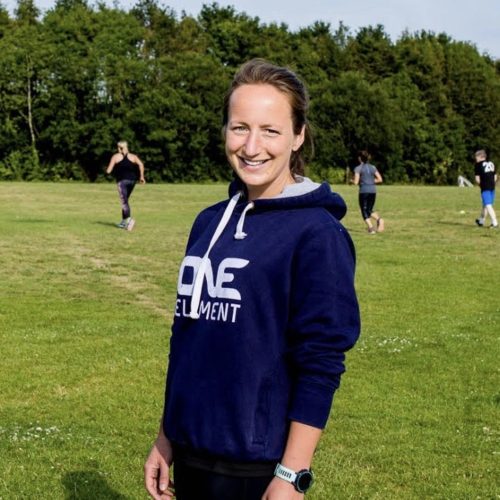 My One Element experience began as a member while living in London for 4 years from 2013. It was the perfect antidote to city work where I longed to be outdoors and with friends. At the time I saw it as the ideal conditioning to my running or triathlon training which would often be lonely as well as monotonous on the body. OE, however, was fun; competitive; there was motivation; variety; a trainer saying, 'Well Done!' and I was getting fitter…and happier! The evidence-based training and group sessions made sense – we built up endurance, speed, strength and agility – and I wasn't getting injuries. Lifelong friends were made in the sessions, later in the pub, on ski trips, bike rides and through all the social events that became a much-needed network of fun and support to balance London living.
Those fun years as a One Element member ended when I moved back home to Northern Ireland. I continued with my own training and rediscovering the joys of easier access to running in the hills; along beaches; sea swims; bike rides along greenways, coasts and mountains. I was, however, missing the regular socialising that OE had provided in London and so when Tom set up the OE franchise, I knew immediately that I could be involved in Belfast. It also felt like the perfect fit to my physio work – I've always enjoyed the physicality of the job, the communication and education skills but running a business was something new! The business challenges for me and the scope of creating a fitness community in Belfast meant that this new venture and opportunity was to be snapped up!
It's been 18 months now with the One Element Belfast franchise running out of Orangefield Park and there's no looking back. The encouragement has been endless. As soon as I came on board as a franchisee, I have received support with running the sessions, setting up the membership systems, managing social media, trainer recruitment, marketing, the financials and all with regular contact to keep sight of future plans. I still enjoy trips back to London and it's great to tie this in with our franchisee lunches. This is an enthusiastic and very supportive team full of ideas to grow together while expanding their individual territories. And no barriers for me being on the right side of the Irish Sea!
The one big bonus of running a One Element franchise is the fitness community you create, grow and become part of. The members and your trainers make it. It has been so rewarding seeing our members interact, whether it's a small jest in training, a whoop of encouragement or the stories of them running together outside OE and recently as we all chatted as friends walking on Divis mountain. There are of course the fitness gains as well as friendships. I experienced the group fitness first-hand as a member and now it's so special seeing the Belfast members come to training enjoying the same things that benefitted me so much. Members are looking stronger and feeling happier. This is why it is so rewarding being a One Element franchisee.
RESERVE YOUR WEBINAR PLACE
If you've checked us out and are excited by what you see and believe you have the drive, commitment and dedication to make a franchise succeed, we want to hear from you!
Complete our online form with a little bit about yourself and we'll send you some further information and schedule an initial chat.  
Alternatively send us a message to:
franchise@one-element.co.uk
Download our
franchise prospectus
One Element Group Limited will use personal data about you for the purpose of franchise enquiries and sales. Additionally, for our internal administration and management purposes, and analysis (to better understand our customers and their requirements). We will treat all of this information in confidence and keep it secure. We may need to share it with our staff and MailChimp, for the purpose of helping us to provide our services. For more information about how we use your data please see our Privacy Policy which also contains information about your privacy rights.