Franchisee Profile: Meet Helen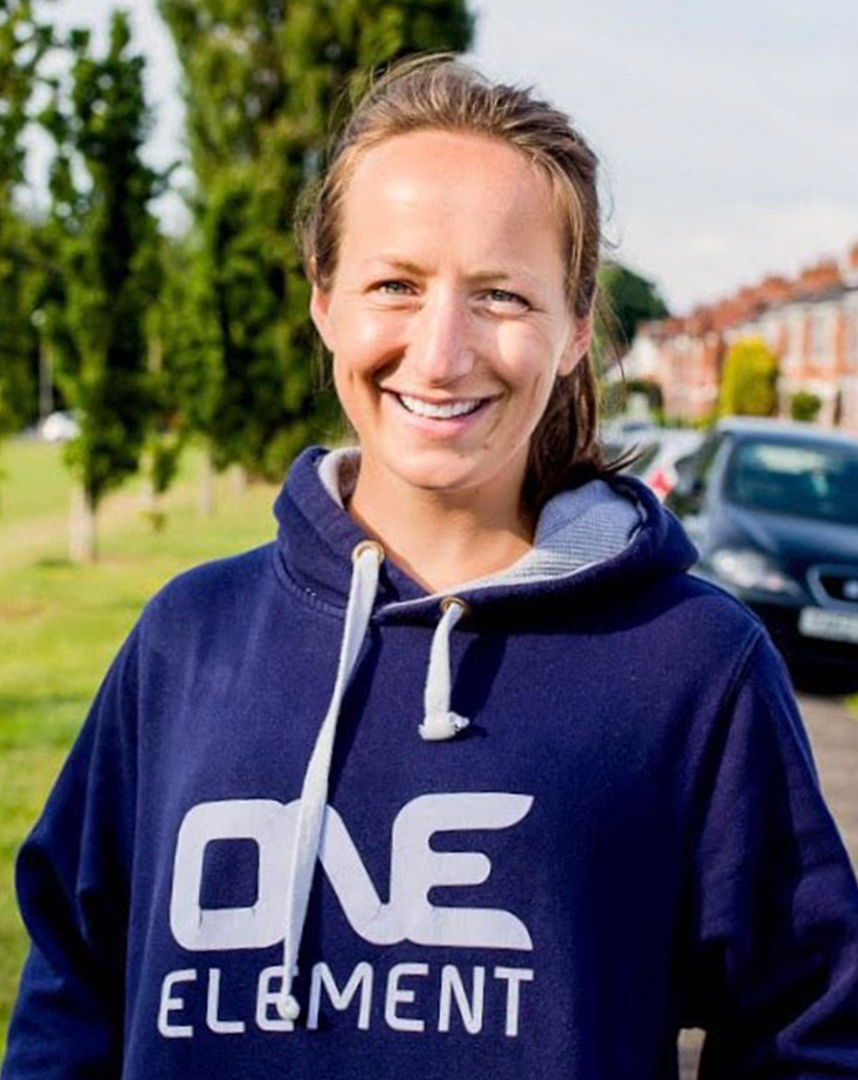 My One Element experience began as a member while living in London for 4 years from 2013. It was the perfect antidote to city work where I longed to be outdoors and with friends.
At the time I saw it as the ideal conditioning to my running or triathlon training which would often be lonely as well as monotonous on the body. OE, however, was fun; competitive; there was motivation; variety; a trainer saying, 'Well Done!' and I was getting fitter…and happier! The evidence-based training and group sessions made sense – we built up endurance, speed, strength and agility – and I wasn't getting injuries. Lifelong friends were made in the sessions, later in the pub, on ski trips, bike rides and through all the social events that became a much-needed network of fun and support to balance London living.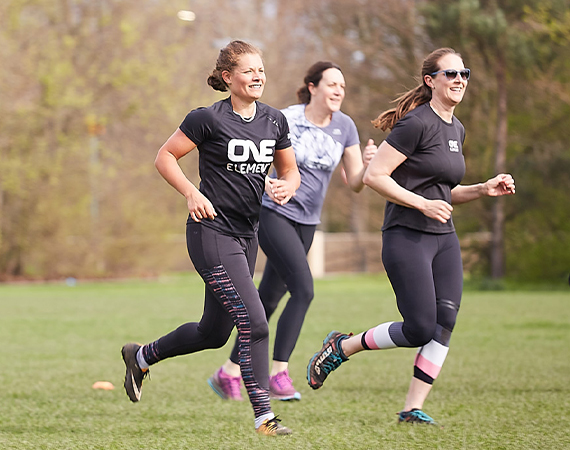 Those fun years as a One Element member ended when I moved back home to Northern Ireland. I continued with my own training and rediscovering the joys of easier access to running in the hills; along beaches; sea swims; bike rides along greenways, coasts and mountains. I was, however, missing the regular socialising that OE had provided in London and so when Tom set up the OE franchise, I knew immediately that I could be involved in Belfast. It also felt like the perfect fit to my physio work – I've always enjoyed the physicality of the job, the communication and education skills but running a business was something new! The business challenges for me and the scope of creating a fitness community in Belfast meant that this new venture and opportunity was to be snapped up!
It's been 18 months now with the One Element Belfast franchise running out of Orangefield Park and there's no looking back. The encouragement has been endless. As soon as I came on board as a franchisee, I have received support with running the sessions, setting up the membership systems, managing social media, trainer recruitment, marketing, the financials and all with regular contact to keep sight of future plans. I still enjoy trips back to London and it's great to tie this in with our franchisee lunches. This is an enthusiastic and very supportive team full of ideas to grow together while expanding their individual territories. And no barriers for me being on the right side of the Irish Sea!
The one big bonus of running a One Element franchise is the fitness community you create, grow and become part of. The members and your trainers make it. It has been so rewarding seeing our members interact, whether it's a small jest in training, a whoop of encouragement or the stories of them running together outside OE and recently as we all chatted as friends walking on Divis mountain. There are of course the fitness gains as well as friendships. 
I experienced the group fitness first-hand as a member and now it's so special seeing the Belfast members come to training enjoying the same things that benefitted me so much. Members are looking stronger and feeling happier. This is why it is so rewarding being a One Element franchisee.
MORE FRANCHISEE STORIES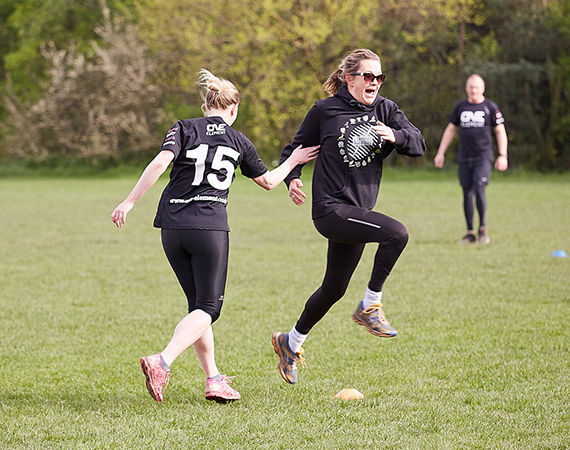 Join the next OE Franchise Discovery Webinar
Find out about the benefits of operating your own One Element fitness franchise.
RESERVE YOUR WEBINAR PLACE
Join the next Discovery Webinar to find out about the benefits of operating your own One Element fitness franchise. Led by One Element founder Tom Marien, you'll have the opportunity to ask questions of existing franchisees too and find out  what it's like running a One Element franchise.
RESERVE YOUR WEBINAR PLACE
Download our
franchise prospectus
One Element Group Limited will use personal data about you for the purpose of franchise enquiries and sales. Additionally, for our internal administration and management purposes, and analysis (to better understand our customers and their requirements). We will treat all of this information in confidence and keep it secure. We may need to share it with our staff and MailChimp, for the purpose of helping us to provide our services. For more information about how we use your data please see our Privacy Policy which also contains information about your privacy rights.