Outdoor fitness classes on Streatham Common
Our Streatham Common outdoor fitness classes are ideally located for those based in Streatham, Tooting,  Furzedown, Norbury or West Norwood. We meet on the Streatham Common adjacent to Streatham Common North Road. If you join us at Streatham Common you also have access to the sessions we run on Tooting Common.
Our boot camp fitness  style sessions are challenging, fast-paced, inclusive and supportive. We have fantastic trainers who will ensure you train at a level suitable for your fitness, making One Element suitable for all ages and fitness levels.
We have sessions at 6.30pm on Tuesdays and Thursdays and 9.00am on Saturdays.
We're close to The Rookery Cafe which is further up Streatham Common and perfect spot for a post session coffee or brunch.
Book your free trial and try one of our outdoor fitness HiiT sessions and see your fitness quickly improve.
Rich joined One Element as a member in 2016 and wanted to become more involved thanks to One Element's ethos of inclusivity and positivity.
He is excited to grow the community of like-minded people to fulfil their fitness goals and develop a social hub.
If you have any questions please contact Rich on richard@one-element.co.uk.
E:

richard@one-element.co.uk




P:

07736680546
We train adjacent to Streatham Common S, ie on the left side of Streatham Common if you have your back to Streatham High Road. The trainers will be wearing a clearly marked One Element t-shirt and have a One Element flag in the ground.
Bus: 50,  109,  250, 255
Train: Streatham 
We're sure once you arrive you'll love our group exercise classes, see you out there!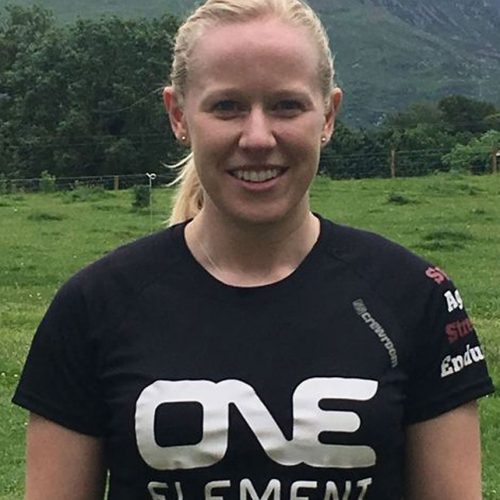 What is your role Role with One Element?
Trainer at Putney and Tooting
What is your fitness background? Self-employed PT for over 9 years, generally active and now host of Go Row Indoor workouts from British Rowing.
What gives you the most satisfaction from One Element? The camaraderie of the group to motivate and cheer each other on so everyone works hard and comes away feeling exhausted but satisfied.
Best meal you have ever had? My mum's lasagne
What do you do in your free time? Usually some form of training or activity, such as hiking up a mountain, dog walking, running with mates or generally being outdoors. Oh, and baking!
What is your favourite quote? Your body can do anything, it's your brain you have to convince.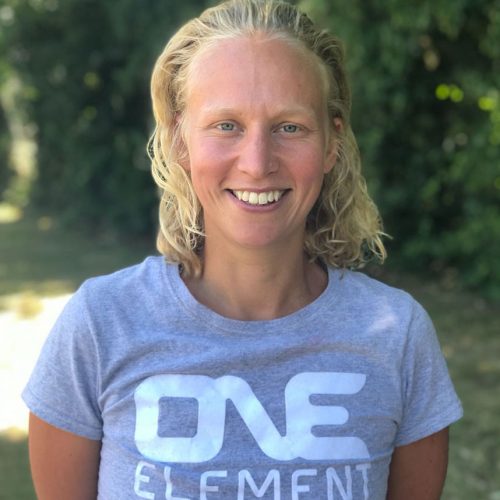 What is your fitness background?
Fitness has always been a huge part of my life and I've always loved encouraging others to lead as active a lifestyle as they can. I've been a Personal Trainer for 7 years and work all around South West London. I strongly believe that training goes deeper than a physical change and in fact, to me this is the most important aspect of it. I'm not into extreme body transformations, rather preferring to help people develop a healthy balance between enjoying life and keeping as fit as possible within those parameters.
What gives you the most satisfaction from One Element? One Element makes me feel alive. It sounds like a cliche but I always get such an amazing feeling at the end of a session. The amount of effort that our members put in to session across all fitness levels makes it feel like the most inclusive fitness opportunity out there. The laughs, banter, hard work and being outside makes for a seriously awesome 60 minutes.
Best meal you have ever had? Such a hard question, I love food! I think goes back to when I was living in Australia for a year at 18. I had the most incredible steak with a glass of red wine as a leaving meal with a group of locals I'd been swimming training with whilst I was out there. Their send off made the whole experience very special alongside the fact I think it was my first steak and tasted also like the best thing ever. But then so are the banana pancakes in Bali and the food at The River Cafe in Hammersmith is incredible! So many things when you start thinking about it.
What do you do in your free time? I love to bake, swim, run, yoga, go for long walks, the theatre, wine and chats, reading, and finding good coffee.
What is your favourite quote? "We have two lives, and the second begins when we realise we only have one" - Confucius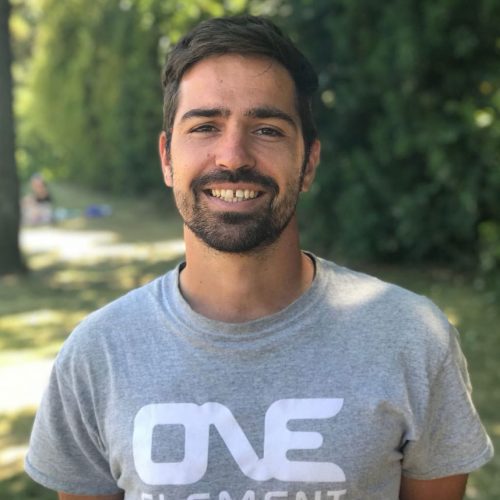 Fitness background:
I specialize as a Head Coach in HIIT programmes, running different boot-camps with a vast experience as a Gym instructor.
I am a certified Schwinn cycling instructor and have successfully been running one to one sessions as well as strength and conditioning programs.
Always participating in various running events like marathons and semi-marathons,triathlon,trekking & biking.
What gives you satisfaction with one element:
The main reason why I like OE is because its outdoors and this way of training aligns with my desire of being trained in the nature. Furthermore the variety of content of sessions and the high level of professionalism within the team, last but not least the social environment is very friendly and it feels like home every time I am in the park.
Best meal you have ever had
Fresh seafood by the sea at Spetses after a triathlon in Greece at an Aegean sea island,
with delicious Mediterranean starters and the unforgettable Ouzo!!
Free time
Since I moved to the UK my time is limited but, when I get the chance I prefer to explore the nature through outdoor activities and having a road trips with my partner.
Quote
By believing passionately in something that still does not exist, we create it.
The nonexistent is whatever we have not sufficiently desired.
What to expect at your outdoor fitness class
You will be greeted by your One Element Trainer (wearing a One Element top with 'Trainer' on the back) and introduced to some of the long-term members.
Every session begins with a warm up, gradually building in intensity to ensure you are suitability prepared for the session ahead. The warm up also provides a great opportunity to chat to some of our members and find out more about One Element and what keeps them coming back.
Our trainers and members know each other by name and will be motivating each other throughout the session and you'll soon feel included. You'll see the supportive and positive atmosphere we've created and soon settle into the session.
One Element training is deliberately challenging, you can do as much or as little as you like, there's no need to worry about your fitness level. There is no peer pressure – you alone will feel how hard to push yourself.
Once the session starts you'll see our members have hugely varying levels of fitness but they all train together and you'll be encouraged to take training at the pace that works for you. Our sessions last 45 minutes and differs every week.  We finish each session with a spot of core training and a good stretch.
At the end of the session the Trainer will have a chat with you to find out how you found it, run through the membership options with you and answer any questions you may have.
Depending on the session, some of our members may go for a coffee, brunch or a drink afterwards so please feel free to join them.
You will leave a One Element bootcamp training session feeling energetic and positive – that's a promise! If you don't believe it, join us on Instagram to see the latest feel-good pics.
So whether it's a boot camp, group exercise class or group fitness class you're looking for One Element will be the best choice.
From post-training coffees, brunch and drinks to ski trips and sporting and socialfitness events, there's something for everyone because we know training with your friends works.
View Events
I have never been able to commit to a particular exercise class/ group/style until I joined One Element 3.5 years ago. I absolutely love it! The group is friendly, and I get a great all over body workout every time! I am stronger, fitter and happier because of OE!
Jo L, One Element Tooting & Streatham
I have never been able to commit to a particular exercise class/ group/style until I joined One Element 3.5 years ago. I absolutely love it! The group is friendly, and I get a great all over body workout every time! I am stronger, fitter and happier because of OE!
Jo L, One Element Tooting & Streatham