Franchisee Profile: Meet Josh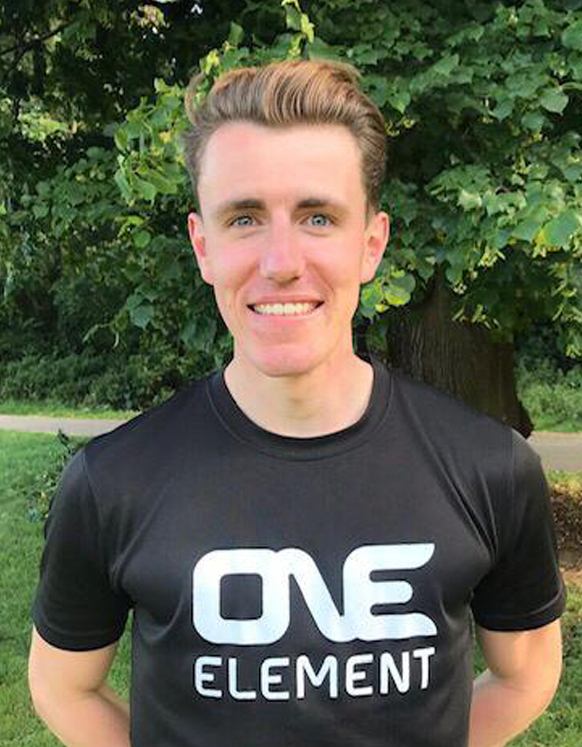 I originally discovered One Element during the autumn months of 2016. Having recently left university and missing the camaraderie of team sports, I was seeking a new sports or fitness based community.
I rapidly realised I had to look no further when I came across One Element in Twickenham. The winter months of outdoor training alongside the Twickenham team affirmed my belief that exercise is thoroughly more enjoyable, rewarding and beneficial when done alongside other positive, energetic individuals.
Not long after, the opportunity to launch and grow my own One Element fitness community came about. Seeking a higher level of purpose from my work, the opportunity became more and more desirable as Tom Marien, OE Founder and CEO, and I discussed the process in greater detail. These significant life decisions don't come easy. But it wasn't long before I was ready to make the commitment. That being said, there were clear challenges that I knew I would face. But they only added to the attractiveness of the learning process involved with growing my own business.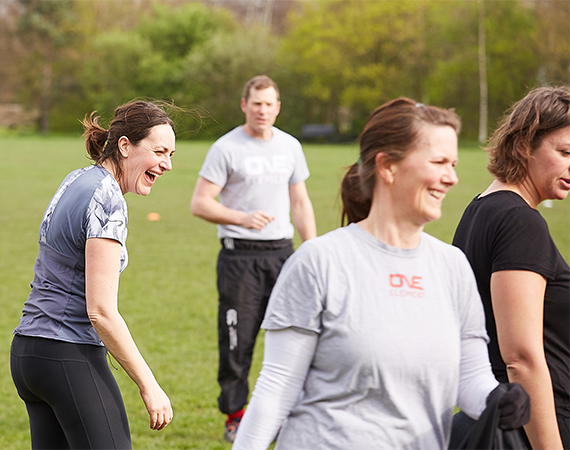 Tom and his team guided me through the setting up process throughout the months prior to and after the launch of One Element Clapham in August 2019. With their support, I was able to complete the process with ease whilst also maintaining a full-time role as a Teacher. Each step was made significantly more straightforward than if I were to set up a similar business on my own and the opportunity to discuss the process with current OE Franchisees was invaluable. They shared advice and guidance that only those who have launched a successful fitness business would be able to provide. Hence, although I set up my own business, I never felt like I was in it alone and, as a network of Franchisees, we continually learn and grow together, working towards a shared goal – to inspire as many people as possible to live healthier, happier and more active lifestyles.
After the launch in August 2019, I was quickly able to build a core group of loyal members and become financially profitable as early as October 2019. My valuable members have fed back that they love One Element due to the high quality fitness training, allowing them to achieve their fitness goals, and the social community that they are fully involved in. I couldn't agree more. For me, running One Element Clapham has provided a huge sense of purpose as I help others become fitter, healthier and happier and it's also amazing to see the members motivating each other. Also, getting to know each and every one of our members through regular socials has been incredibly enjoyable. Now I don't view One Element Clapham as a 'job'; it's a hobby, a lifestyle, something I thoroughly enjoy and gain a huge sense of energy and fulfillment from.
As I look to the future, I can't wait to continue to grow One Element Clapham. My ultimate goal of the business is to inspire as many people as possible to live healthier, happier and more active lifestyles, and inspire them to inspire others to do the same leading to a wider and stronger fitness community. 
I have visions of expanding to new park locations, running additional and a greater variety of fitness sessions and holding more regular and more exciting socials, like fitness retreats. If that doesn't excite you, I don't know what will.
MORE FRANCHISEE STORIES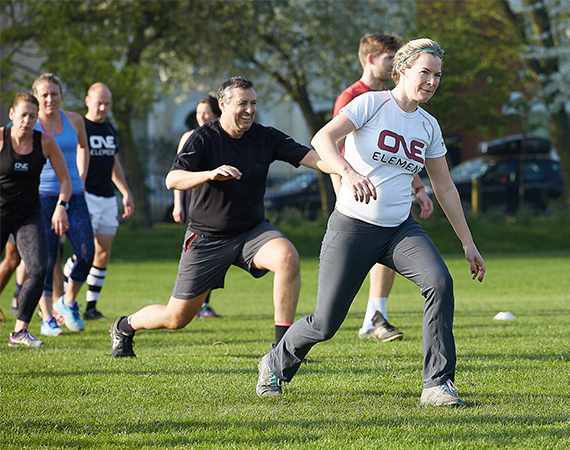 Join the next OE Franchise Discovery Webinar
Find out about the benefits of operating your own One Element fitness franchise.
RESERVE YOUR WEBINAR PLACE
Join the next Discovery Webinar to find out about the benefits of operating your own One Element fitness franchise. Led by One Element founder Tom Marien, you'll have the opportunity to ask questions of existing franchisees too and find out  what it's like running a One Element franchise.
RESERVE YOUR WEBINAR PLACE
Download our
franchise prospectus
One Element Group Limited will use personal data about you for the purpose of franchise enquiries and sales. Additionally, for our internal administration and management purposes, and analysis (to better understand our customers and their requirements). We will treat all of this information in confidence and keep it secure. We may need to share it with our staff and MailChimp, for the purpose of helping us to provide our services. For more information about how we use your data please see our Privacy Policy which also contains information about your privacy rights.