Franchisee Profile: Meet Rich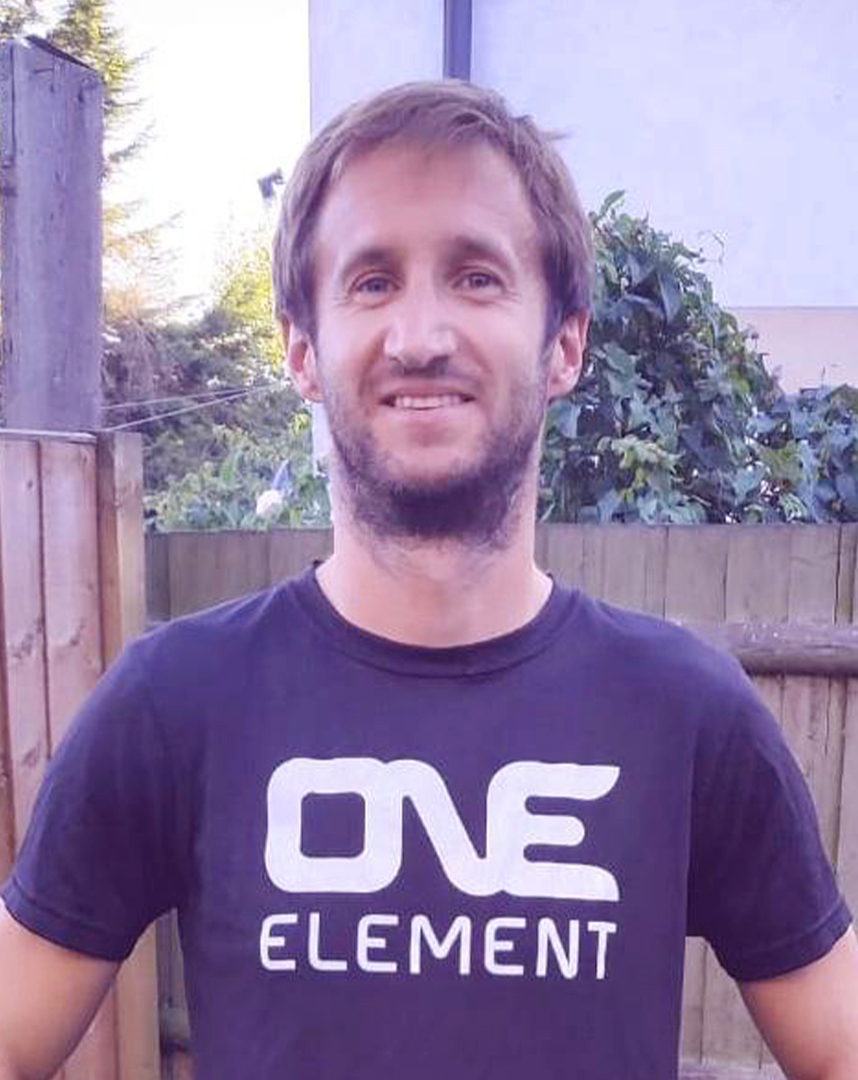 One Element Tooting & Streatham
Like many One Element members, I was introduced to One Element by a mate. At the time I was working in the City of London in business development and project-based roles and had recently moved to a new neighbourhood in London.
My exercise routine was generally a half-hearted trip to the gym a couple of times a week, maybe a 5k run or short bike ride. From the free trial session in Wimbledon Park taken by One Element's founder, Tom Marien, One Element became a consistent part of my weekly routine.
It was apparent from those first few sessions in Wimbledon Park, that with its ethos of inclusivity & positivity, the length of time some members had been attending, the variety of the sessions & the ability of the trainers to know and understand how to get the best out of you One Element was something I wanted to be involved in long-term.
Within a short time, I had become the fittest and fastest I had ever been, not only was this good for my physical health but my mental health too. Especially being able to get outside in the winter which is much easier to do when you know there's going to be a group of friendly faces in the park when you arrive!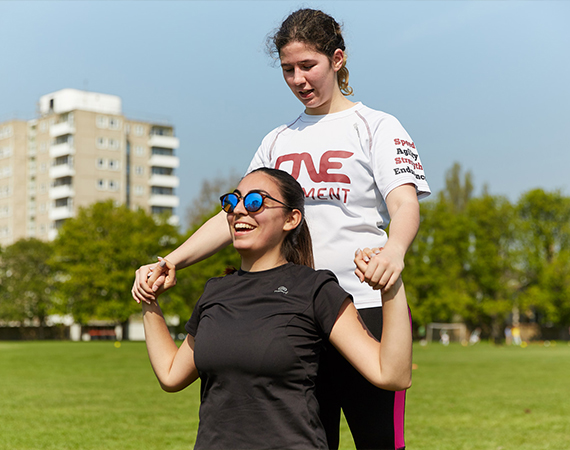 Having left my job in the City of London in 2017 to find something more rewarding to do and having become more involved with One Element in the meantime, along with my business partner Kate, we started running One Element Tooting in January 2019.
We soon saw growth in membership and launched an extra session each week to keep up with demand and provide a more rounded service to our members. We were soon replicating the success of the other One Element locations which were run by the two Toms.
As with all businesses and individuals 2020 and COVID through a curve ball at us as we were getting some momentum. However, one of the benefits of being part of a franchise is the support network and safety in numbers which meant we could move the business online within a week of lockdown, offer a much fuller timetable, with lower costs and higher profits and a more than 95% member retention rate.
Although at Tooting we saw a few old members rejoin while we were online, since being back out in the parks since July 2020, we have seen exponential membership growth, we have launched a new location – Streatham Common plus three extra weekly sessions at Tooting Common; leading to a 6 times revenue growth within four months.
The opportunity to own a franchise means we have a brand which has huge brand loyalty and value which has been operating for over 13 years; consistently high quality training sessions which are provided weekly with a step by step guide as how to teach them; and a network of like minded franchisees and Founder to Tom to run ideas by, answer questions and share in the successes with.
It's been so rewarding working with our members to help them achieve their fitness goals, many of our members who join us have struggled to find a way to commit to fitness, often finding it intimidating, boring and struggling with motivation. That's one of the fantastic things about One Element – it appeals to and works for all fitness levels and abilities. 
When you're able to see the fittest of the fit train alongside a novice and they're encouraging & motivating each other, forging friendships and achieving their goals it's a great feeling and you'll wonder why you waited so long to invest in your future with One Element!
MORE FRANCHISEE STORIES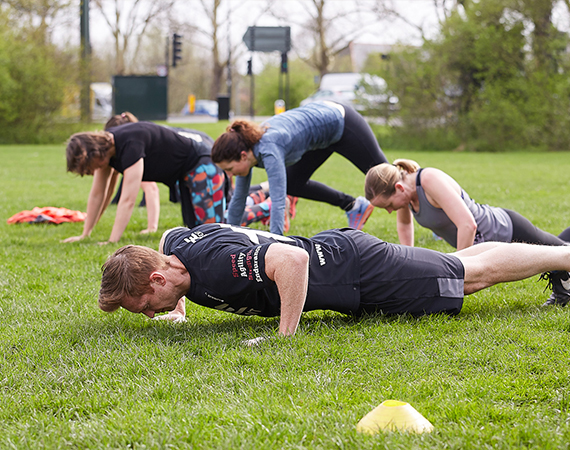 Join the next OE Franchise Discovery Webinar
Find out about the benefits of operating your own One Element fitness franchise.
RESERVE YOUR WEBINAR PLACE
Join the next Discovery Webinar to find out about the benefits of operating your own One Element fitness franchise. Led by One Element founder Tom Marien, you'll have the opportunity to ask questions of existing franchisees too and find out  what it's like running a One Element franchise.
RESERVE YOUR WEBINAR PLACE
Download our
franchise prospectus
One Element Group Limited will use personal data about you for the purpose of franchise enquiries and sales. Additionally, for our internal administration and management purposes, and analysis (to better understand our customers and their requirements). We will treat all of this information in confidence and keep it secure. We may need to share it with our staff and MailChimp, for the purpose of helping us to provide our services. For more information about how we use your data please see our Privacy Policy which also contains information about your privacy rights.