Welcome to One Element Docklands
We run outdoor fitness training classes, developed by pro-athletes, that are suitable for all ages and fitness levels, come rain or shine.
Our experienced and welcoming personal trainers lead a huge variety of sessions including cardio HIIT, bodyweight circuit training, strength based kettlebells and boxing. All sessions are high-intensity and functional and we support members to work at their own pace whilst challenging their individual fitness levels to ensure long-lasting results. Similar to an outdoor bootcamp, we push our members to the boundaries of their fitness but in a friendly, positive and encouraging group environment.
We are a group of people from all walks of life. Some are from sports backgrounds, many aren't. Our members feedback that they rapidly enhance their fitness levels and see weight loss and increased lean muscle. They also benefit from a boost in mood and energy as well as improved self confidence, motivation and accountability. Check out our member testimonials.
We pride ourselves on being a Social Fitness Community. We regularly organise social events including drinks, brunches, parties, trips and ski and surf holidays.
Come along for a FREE TRIAL session or drop Rhea a message on 07809 474328. Rhea also offers 1:1 and semi-private personal training.
Follow us on Instagram and Facebook. We look forward to seeing you out in Thames Barrier Park soon!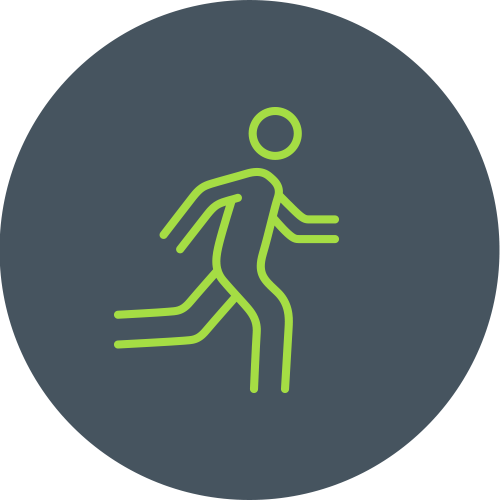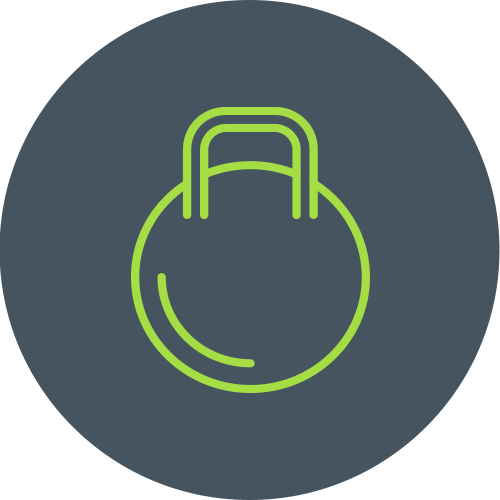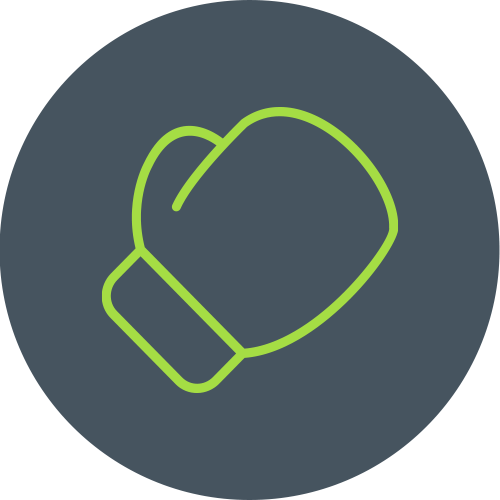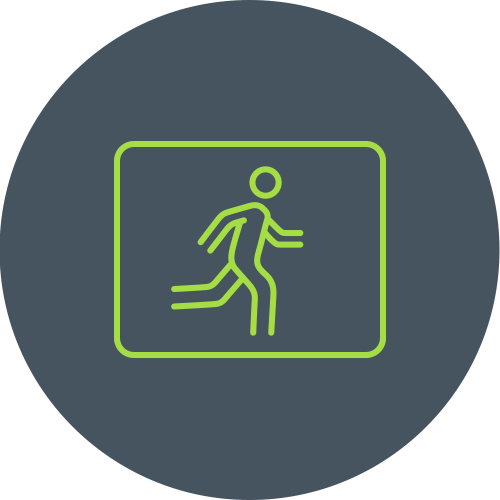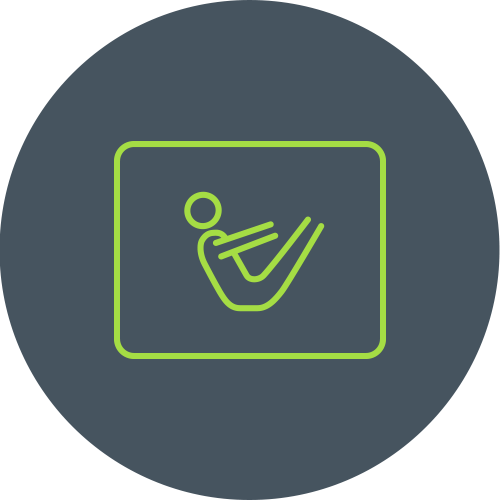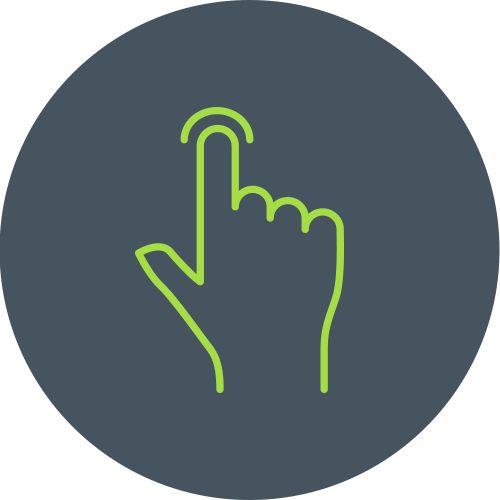 On-demand recorded sessions
BOOK A FREE TRIAL
JOIN NOW
We offer a range of memberships to suit your lifestyle and our monthly rolling contracts and 14 day notice to downgrade, freeze or cancel gives you the flexibility you need. Here is a summary of our most popular ones and you can view alternative options here. Plus, get a 10% discount on your first month when you sign up to our Unlimited and Flex memberships. Contact Rhea at rhea.patel@one-element.co.uk or 07809 474328 to find out more. We'll see you out there soon!
BOOK A FREE TRIAL
ALL MEMBERSHIPS
What to expect text at our outdoor fitness training
Each of our outdoor fitness training sessions have had inputs from pro-athletes and they build on the previous week to ensure you see consistent improvements throughout your fitness journey. Our sessions are like an outdoor bootcamp – they will push the boundaries of your fitness but within a supportive and encouraging environment.
You will be welcomed by our expert trainer as well as our friendly members. Each session begins with a gradual warm-up before progressing into the main body of the session. All of our sessions are high intensity (HiiT), fast-paced and functional whilst each has a particular focus whether that be cardio, bodyweight circuit training or strength based kettlebells sessions. This allows for huge variety across our sessions.
We pride ourselves on ensuring that our outdoor fitness training classes are suitable for all ages and fitness levels by scaling the sessions for individuals. Our members are encouraged to work at their own pace whilst challenging themselves to push their fitness boundaries. Find out more at our FAQ page.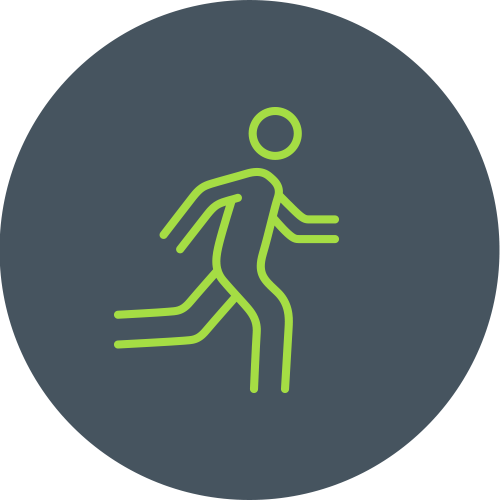 Outdoor cardio HiiT

The classic One Element sessions 

Rapidly improve your cardiovascular fitness by working the lungs and heart

Developed by pro-athletes, based on pre-season sports training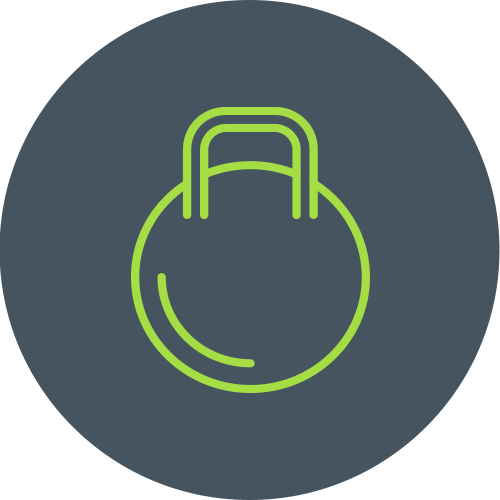 Outdoor kettlebells

Whole body functional strength workouts using kettlebells

Burn fats and build lean muscle, through weighted resistance exercises

Learn compound movements, using all body parts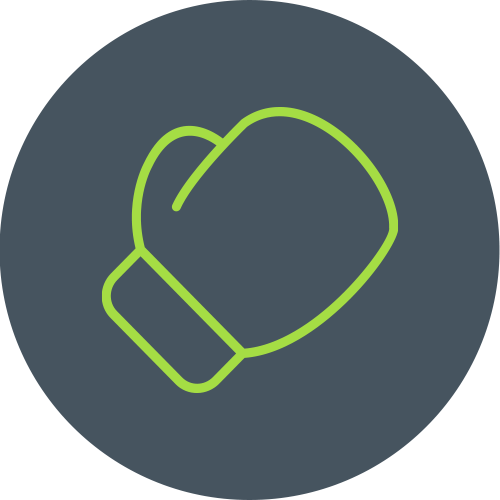 Outdoor boxing

Boxing Drills
Resistance Bands full body conditioning
Combined with HIIT, strength, plyometrics and core
Come along for a FREE TRIAL session in Thames Barrier Park
Why not try out your preferred outdoor fitness training session type for free? You'll join a fun and friendly bunch of like-minded people whilst taking part in a varied fitness class that will leave you feeling great.
BOOK YOUR FREE TRIAL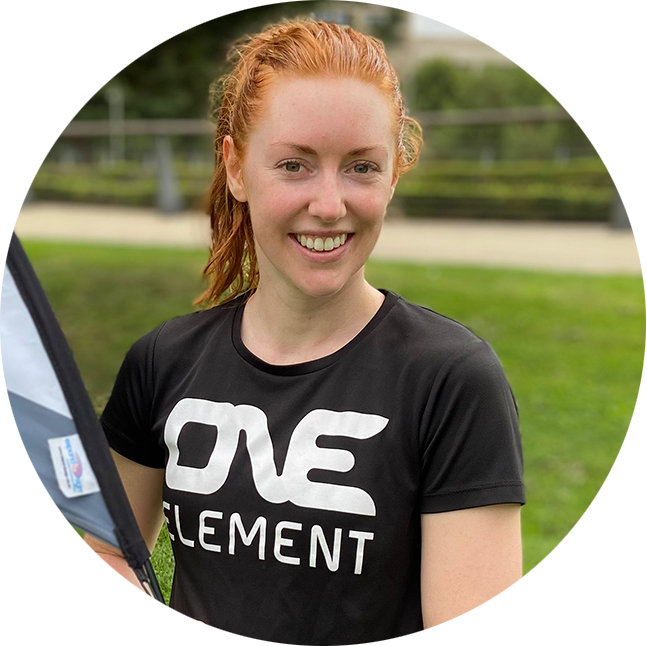 Laura – Monday 6:45-7:30pm Outdoor Cardio HIIT
Laura has been an integral part of our community since we launched in 2019, and her journey from member to an official trainer is an inspiring testament to her dedication and love for fitness. Previously a Football Coach with Arsenal in the Community, she brings creativity and fun to her sessions. Laura believes in the power of community and team spirit, which is deeply rooted in her outdoor fitness training sessions – no matter the weather, mud, rain, or sunshine!
Rhea – Wednesday 6:45-7:30pm Kettlebells, Thursday 12:30-1:15pm Live Online HIIT and Saturday 9:30-10:15am Outdoor HIIT
Rhea's journey started with a deep passion for team sport and a desire to create a welcoming and supportive environment for people of all fitness levels. For Rhea, her sessions bring together the perfect balance of high-quality training to achieve your goals whilst being surrounded by a positive, energetic social community.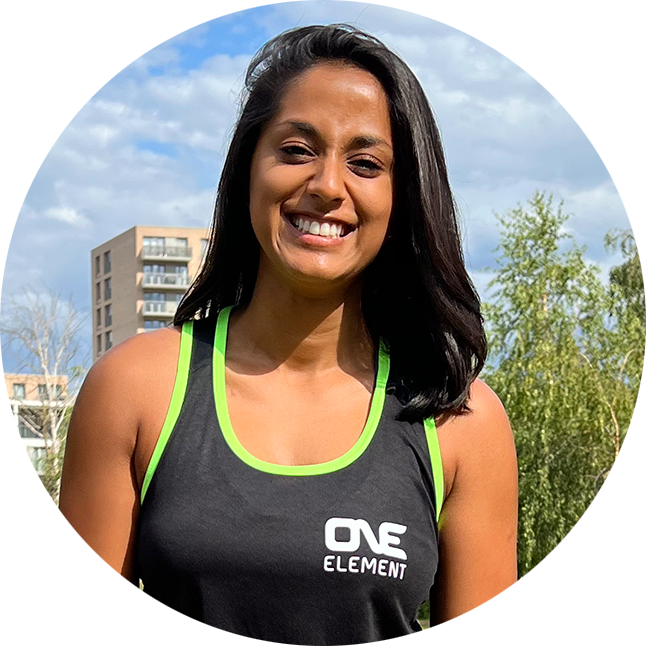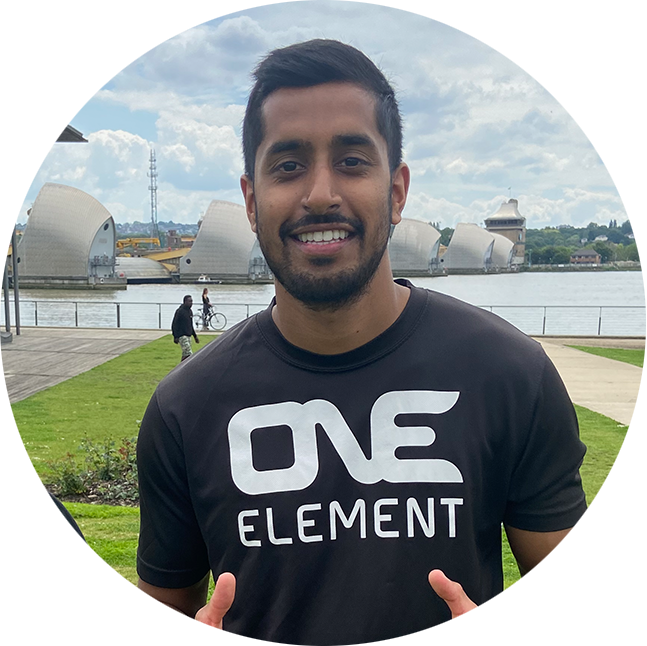 Arti – Friday 12.30-1.15pm Outdoor HIIT
Arti's journey started off as a member and he is currently the highest attended since we launched in 2019. Arti loves incorporating athlete based fitness into his sessions with speed & agility ladders, boxing, resistance bands and circuits. He brings exceptional fitness expertise and has a passion for helping our members achieve their fitness goals and is often the instigator of many team socials!
The best outdoor workout sessions in London! I joined OE Docklands to help boost my fitness & stamina and Rhea helped me do exactly that. She is such an amazing trainer & definitely pushes you further than you've been which is incredible. Highly recommend!!! 🌟🌟🌟🌟🌟

Ekta
Having been a member for a year, I can confidently say One element Docklands is the best fitness community group in the area with the best trainers, great community and high energy during classes. Trainers Rhea, Arti and Laura are extremely skilled to keep the classes engaging with varied approaches and making it super fun for all levels of members. Highly recommended for anyone seeking group workouts💪!!

Niv
Had an amazing time training with one element, the sessions although for all levels of fitness are also challenging and this helped with my fitness & technique a lot. It also felt like one big family as everyone esp the trainers are so lovely & friendly. Can't recommend it enough

Ivy
Love coming here for a workout with a friendly bunch of people and determined trainers. It's definitely a better and a more enjoyable workout than going to a gym, the added bonus is that you're training outside rather than in some sweaty gym. At One Element, you decide your own intensity, so it really is suitable for anyone regardless of their level of fitness.

Zaid
Absolutely amazing work out sessions! Very well organised, run by professional, friendly people. I would suggest joining One Element Docklands to anyone ! It's great for all fitness levels! Strong energy and positivity, powerful community. You have both online and outdoor options

Paula
An amazing workout and even better community! The sessions are tough but you leave full of endorphins and motivation. I noticed a big difference in my fitness in a short period of time. Everyone is so friendly and the post workout coffees/drinks are always a highlight!

Kate
Absolutely fantastic - cannot recommend enough. Suitable for all levels, Rhea is such a good trainer and so lovely, lots of different activities (live and virtual) so it's a super convenient and brilliant workout.

Hannah
VIEW MORE
You can access Thames Barrier Park from North Woolwich Road by the staircase at Barrier Point Road. It is located adjacent to Pontoon Dock DLR station and next to the Royal Wharf development. You will find the team on the right hand side of the park (when facing the river) on the large patch of grass close to Royal Wharf. Our Trainers will be wearing a clearly marked One Element t-shirt with 'Trainer' on the back and have a One Element flag in the ground.
Address: Barrier Point Road (Off North Woolwich Rd), London, E16 2HP
Bus: 474, 115 (Thames Barrier (T) stop)
DLR: Pontoon Dock DLR station (2 min walk)
Tube: Canning Town [Jubilee line] then DLR to Pontoon Dock (3 mins DLR)