Tooting & Balham's Outdoor Fitness Community
We run a mix of cardio, HiiT, circuits & kettlebell group fitness sessions on Tooting Common which are suitable for all ages and fitness levels. We focus on helping our members achieve the fitness levels they desire, in a friendly group environment.  Our outdoor fitness group sessions will appropriately challenge all fitness levels, with a focus on positivity, effort & encouragement. Our members feedback that they quickly achieve exceptional fitness improvements as well as increases in confidence, while benefitting from accountability, motivation & the welcoming group. Check out some member testimonials at the bottom of this page.
We also run a programme of socials & events from post session coffees & drinks, to black tie & fancy dress parties, country walks & ski & surf trips.
Follow us/check out our social media to check what we get up to. We look forward to meeting you soon.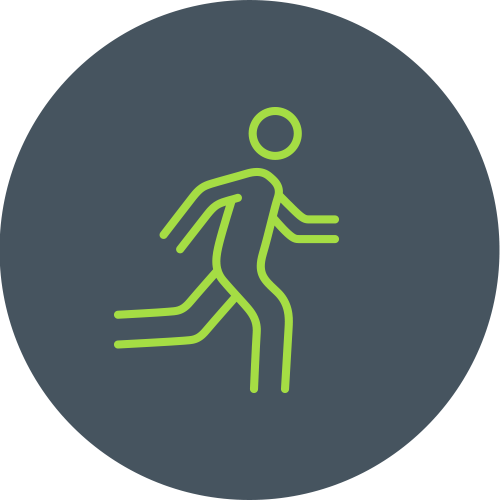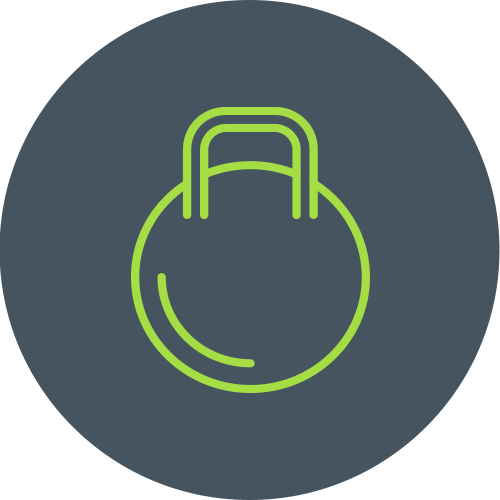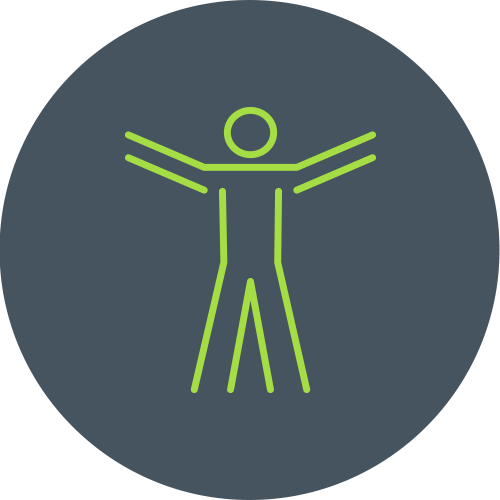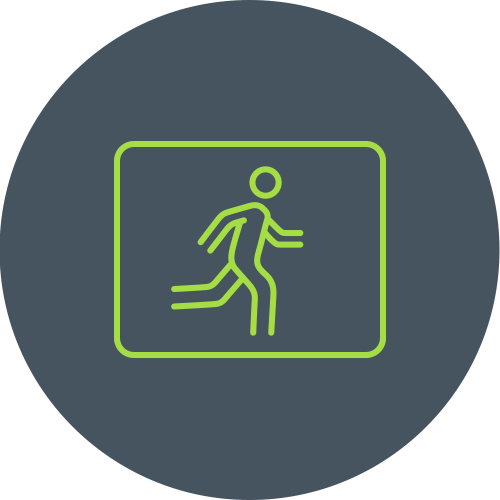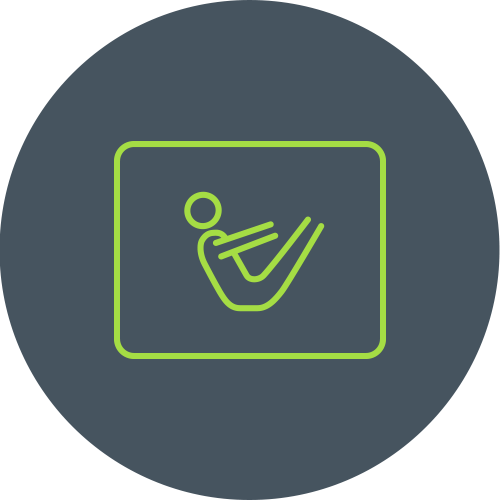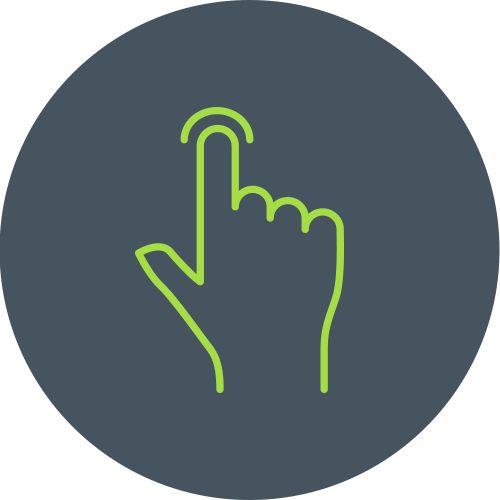 On-demand recorded sessions
BOOK A FREE TRIAL
JOIN NOW
We offer a range of memberships to suit your lifestyle and our monthly rolling contracts and 14 day notice to downgrade, freeze or cancel gives you the flexibility you need. Here is a summary of our most popular ones and you can view alternative options here. Contact Richard on richard@one-element.co.uk or on 0773668056 to find out more. We'll see you out there soon!
BOOK A FREE TRIAL
ALL MEMBERSHIPS
What to expect at our outdoor fitness group
Each of our outdoor group fitness sessions have had inputs from pro-athletes and they build on the previous week to ensure you see consistent improvements throughout your fitness journey. Our sessions are like an outdoor bootcamp – they will push the boundaries of your fitness but within a supportive and encouraging environment.
You will be welcomed by our expert trainer as well as our friendly members. Each session begins with a gradual warm-up before progressing into the main body of the session. All of our sessions are high intensity (HiiT), fast-paced and functional whilst each has a particular focus whether that be cardio, bodyweight circuit training or strength based kettlebells sessions. This allows for huge variety across our sessions.
We pride ourselves on ensuring that our outdoor group fitness classes are suitable for all ages and fitness levels by scaling the sessions for individuals. Our members are encouraged to work at their own pace whilst challenging themselves to push their fitness boundaries. Find out more at our FAQ page.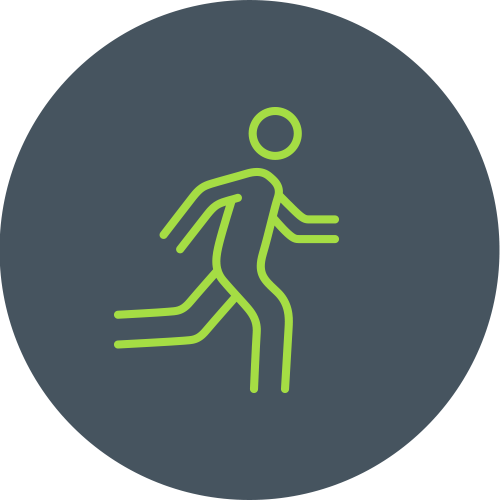 Outdoor cardio HiiT

The classic One Element sessions 

Rapidly improve your cardiovascular fitness by working the lungs and heart

Developed by pro-athletes, based on pre-season sports training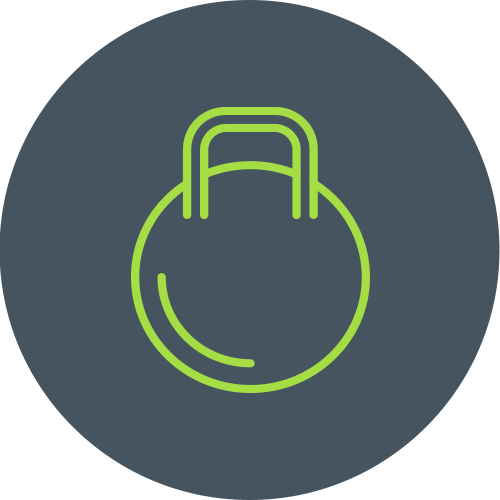 Outdoor kettlebells

Whole body functional strength workouts using kettlebells

Burn fats and build lean muscle, through weighted resistance exercises

Learn compound movements, using all body parts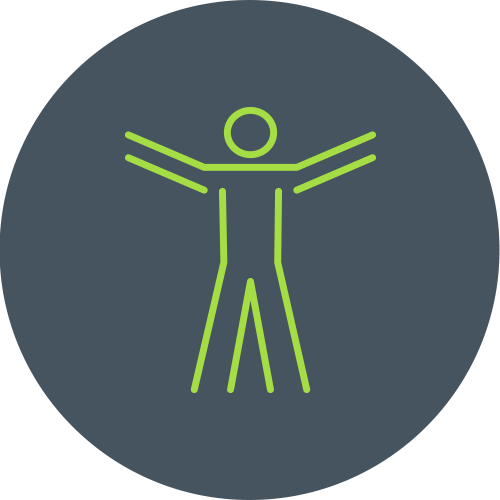 Outdoor circuits

Short, sharp bodyweight sets

Huge variety including HIIT, strength, plyometrics and core

Whole body conditioning
Why not try a Tooting Bec Common session for yourself?
You'll join a fun and lovely bunch with a full spectrum of fitness levels. They are an exceptionally social & friendly crowd with regular drinks and coffees on Saturday mornings.
BOOK YOUR FREE TRIAL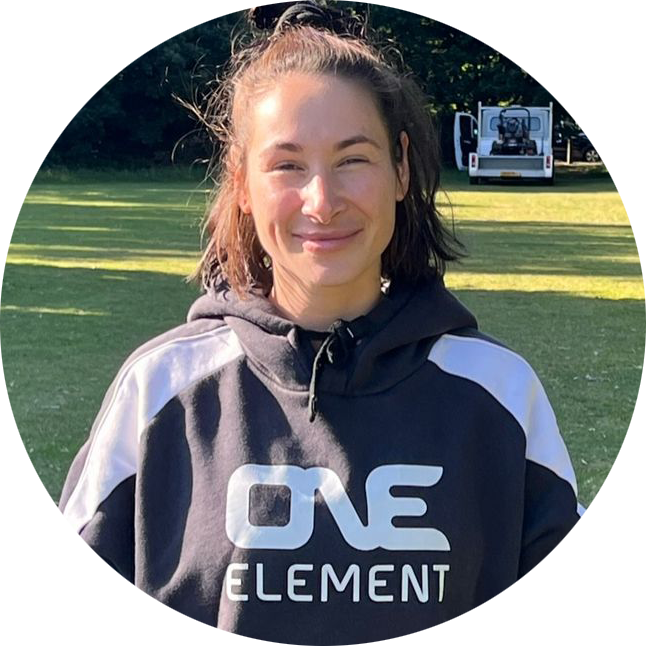 Sam – Monday 7.15am
Sam is our Monday 7.15am trainer. Sam's journey as a trainer was sparked by her love for working with diverse individuals, all with a common goal of feeling good and testing their limits. She believes in the power of community and team spirit, which is deeply rooted in her outdoor training sessions – no matter the weather, mud, rain, or sunshine!
Tom – Monday 7.00pm & Friday 8.30am
Join Tom at our Monday 7.00pm and Friday 8.30am sessions. As a dedicated fitness professional, Tom is passionate about helping individuals enhance their physical and mental well-being, especially if they're new to exercise.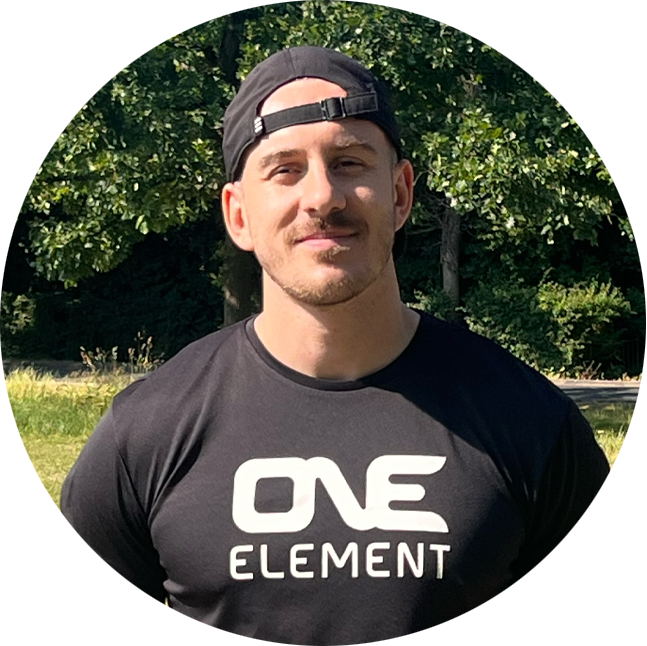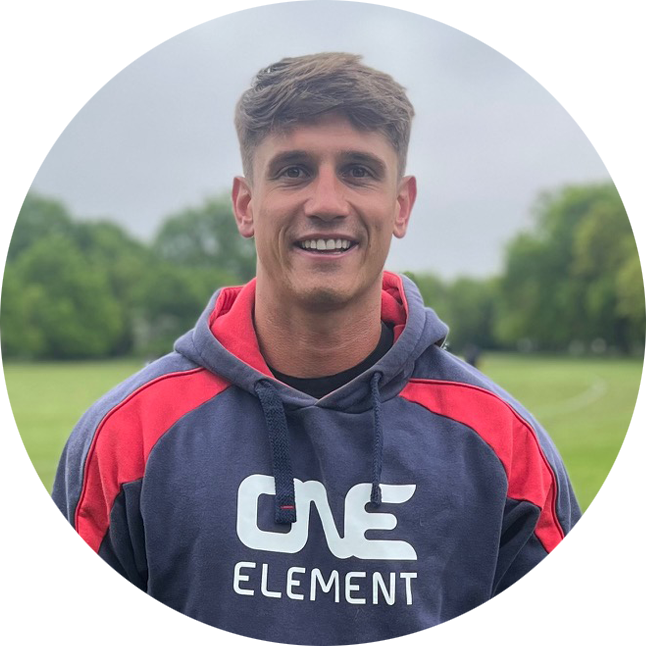 Lou – Saturday 8.30am & 9.30am
Lou takes our Saturday 8.30am and 9.30am sessions. When not on the Common with us he's a full-time physical training instructor in the British Army. Helping our members improve their fitness and well-being doesn't feel like just another day at "work", but another day doing what he  loves the most.
Excellent
4.9
★
★
★
★
★
Based on 50 reviews from
review us on
Beth S.
★★★★★
This is me right at the end of completing the three peaks challenge, something I would have really suffered doing before joining One Element. The mix of cardio and strength training is great for functional fitness and the team is hugely welcoming and supportive. And even in the worst of the outdoor weather, it's much more pleasant than at the top of those mountains!
Response from the ownerAmazing achievement Beth. Thanks for the review and great to have you part of our community.
Borislav B.
★★★★★
Rachael A.
★★★★★
I have loved working out outdoors this summer, an amazing change to indoor gyms. I would highly recommend One Element Tooting! Thanks to all the amazing trainers who make the sessions both enjoyable and challenging 🌟
Response from the ownerThanks for the review Rachael. So glad you're enjoying being part of our community.
Lauren H.
★★★★★
I don't think I can ever put into words how much One Element means to me. It sounds soppy but after the pandemic, being shut inside and talking to no one, this was one of the best things I did. Everyone is so incredibly friendly and encouraging and being honest, although I joined for the social side, I've seen a huge improvement in my fitness and even worked up to doing a tough mudder! I couldn't recommend OE enough to anyone wanting to make friends or just get out and be active. The holidays are also immense, the surf trip has been a particular highlight! I'm sad to have to leave but I've made some great friends and I will definitely be back one day! X
Response from the ownerThanks Lauren - it's been awesome having you as part of the group. Enjoy your travels and see you when you're back!
Priamo M.
★★★★★
Amazing atmosphere, fun (and intense) workout with great people who really motivate each other to get off the sofa! Highly recommended!
Response from the ownerThanks Priamo - brilliant to hear!
Claire D.
★★★★★
Joined One Element at Tooting in the summer and it's been a total game changer. Have never previously managed to get into & enjoy regular exercise but OE has me out two to three times a week. A great combo of fun / varied sessions, lovely group of people & trainers and just great to be out in the outdoors - even in the cold snap! Highly recommend.
Response from the ownerThanks Claire - so great to hear this!
Sachin M.
★★★★★
I joined One-Element in the summer and my fitness level has improved tremendously. The sessions are fun and challenging. The session enables you to build your fitness level at your own pace. Rich also organises some really good social 🙂 highly recommended
Response from the ownerThanks Sachin! Great to have you part of the group.
Selina T.
★★★★★
Very thankful for the team at One Element for helping me to get into a routine with my fitness. They have created such an inclusive fun environment to train in that makes even the most challenging workouts enjoyable. My fitness levels have improved dramatically as a result and that is thanks to the expert trainers and motivating team mates. Highly recommend!
P L.
★★★★★
Lovely community which will cheer you up during workouts but also picnics and other social events!
Response from the ownerThanks Pilar 🙂
Lynn R.
★★★★★
Would highly recommend One Element Fitness. Really friendly and social group of people. Exercising outdoors in all weathers is so good for your mental health and it's really helped connect me to my local community.
Sherin 9.
★★★★★
A brilliant, fun and community minded exercise group! We joined OE back in 2020 and haven't looked back since. The trainers are really motivating and the sessions are varied and adaptable for all skill levels. It's really great to get out in the fresh air, especially in the winter when you want to hide away and hibernate!
James H.
★★★★★
Started at 1E this winter and it's such great fun! Enjoy the variety of sessions (incredibly tough to medium toughness!) and the group seems very sociable.
Daisy T.
★★★★★
One Element Tooting is such a great fitness group. After joining in October I've met so many great people and my fitness has improved massively! All of trainers are amazing, the classes are varied, fun and challenging.
Matt G.
★★★★★
I have been a member of One Element at various locations for a looong time and absolutely love it. The trainers are friendly and encouraging, the classes are fun and great for all levels of fitness, making sure to accommodate injury-prone people like me... Everyone is good company and even if I don't really feel like exercising, I'm always pleased I did it once it's done 🙂
L P.
★★★★★
I joined One-Element last winter as a way of ensuring I was exercising outdoor regularly. I work full time as a teacher and have 2 children so I wanted to find something that I could fit in around my busy lifestyle. Initially, I was very nervous but the instructors are encouraging and positive. There is welcoming atmosphere from the whole team which helped me overcome my nerves. I would highly recommend One Element; My fitness levels have improved and my physical and mental well being has also had a positive change. If you are unsure of joining, try a free class and take it from there! The unlimited membership is also great value for money.(It would be nice to have the option of a Sunday class as the varied exercises are great and I would be be able to fit in more but I'm trying to put to use the online videos that are part of the package.)
Response from the ownerThanks for the feedback, so glad you joined!
Darah D.
★★★★★
One Element Tooting is excellent. The classes are varied, fun and a good level of difficulty. All the people are lovely too. Rain or shine the sessions take place and you always feel better for doing them. I wish OE had sessions every day 10 times a day!
Response from the ownerThanks Darah! We'll try to add more sessions when we can 🙂
Sinead S.
★★★★★
Such an amazing group of people! The trainers are fantastic and I really noticed a change in my body. I would highly recommend everyone to go!
Response from the ownerThanks Sinead.
Anastasia L.
★★★★★
Friendliest class I've ever attended- both members and trainers alike and a very supportive network. Definitely worth a shot if you're not afraid of the unpredictability of UK weather.
Response from the ownerThanks Anastasia
Olivia H.
★★★★★
Amazing trainers and the sessions leave you feeling so motivated, highly recommend!
Adam A.
★★★★★
Kate is an absolutely fantastic trainer, she makes incredibly hard classes doable with her high energy and wit. She definitely helps foster a strong fitness community.Rich (owner of one element Tooting) is very professional, manages your account seamlessly and is very quick to respond to any queries you have.
Molly C.
★★★★★
The best part of my week are the park sessions with One Element! The coaches are incredible and so motivating. I feel stronger physically and mentally after going to these sessions! I highly recommend it!
Vicky C.
★★★★★
Love One Element, I joined in the summer of 2020 and have trained in all weathers. The coaches (especially Kate) are fabulous, make you feel so welcome and are very encouraging! I would recommend joining, over any gym!
Tara C.
★★★★★
Me and my partner Sam have had such a great experience with the One Element family @ Tooting Common. Rain, hail or shine Kate and the team can easily put a smile of your face with a few shuttles, bare crawls and burpees! My fitness levels increased immensely and I noticed I could run at a faster pace and complete a one min plank after a few weeks of consistent sessions. They've created a truely welcoming and inclusive environment for all fitness levels and experience. You won't regret giving it a go!
Dorothy H.
★★★★★
A fantastic group that encourages you to always push yourself in both common sessions and online classes.
Joanna N.
★★★★★
Amazing, supportive trainers and members. Fantastic encouragement and epic sessions. Would highly recommend joining!
Annabel H.
★★★★★
Just about to move out of London and can honestly say that One Element will be the thing I miss the most. The sessions are fun, friendly and motivating. I finally found some exercise that I could enjoy and made some great friends along the way. Thank you so much all of you.
Wandle R.
★★★★★
Allot of the Wandle Runners train at One Element and the training really helps your fitness if you're training for a marathon or half. The social side is great, everyone is really friendly and encouraging. We couldn't recommend it more!
Sophie M.
★★★★★
I have been doing exercise classes in London for years and One Element is so refreshingly different. Being outdoors makes you feel so energised after sessions and the atmosphere is so much friendlier than an indoor class. From a fitness perspective you see results fast and the HIIT approach has got me through 2 marathons!!! Everyone should try it!!!
Gio F.
★★★★★
I've been going to One Element since 2010. There's not a better place to get fit and make new friends at the same time, not matter what season is out there. You will never get bored, different sessions every week with top levels trainers. Come along and join us!!!
Ewan D.
★★★★★
Awesome fitness, have gotten a lot faster and fitter since joining. Really nice people and community spirit, loads of social events too. Good club to be part of.
Faye R.
★★★★★
been going to One Element for over 3 years, love it, it has improved my fitness and I have made friends at the same time!!The socials are great, especially the annual Ski trip. Just give it a go!
Chris H.
★★★★★
Great fitness group!!
Bret P.
★★★★★
Training is so much better in the park - fresh air, loads of space, motivating trainers and great bunch of people!
Julian N.
★★★★★
Great bunch of people and a really fun place to get fit. Can't recommend this place enough. You won't be disappointed!
Jason C.
★★★★★
Awesome trainers, awesome new friends. Great for socials ... and fitness.
Simon J.
★★★★★
Been training with One Element Tooting Bec for a month, and absolutely love it. As well as getting fitter I am making new friends, who are supporting me in my quest to get fitter. The instructors are knowledgeable and really motivate you, it is just such a friendly group to train with.
Jo L.
★★★★★
I have never been able to commit to a particular exercise class/ group/style until I joined One Element 3.5 years ago. I absolutely love it! The group is friendly, and I get a great all over body workout every time! I am stronger, fitter and happier because of OE!
Kathryn H.
★★★★★
Thanks to One Element I completed my first 10k obstacle race. I never would have made it without them. For the first time I am genuinely loving exercise. I love the support OE fosters and how it is challenging but I never feel intimidated.
Jenni M.
★★★★★
Amazing trainers, amazing fun and great to exercise outdoors! Each session is unique and adaptable for all abilities. The trainers also create a safe, enjoyable and encouraging environment which leaves you feeling great and motivated after each session!
Christie G.
★★★★★
I have been going to OE for a couple of years now, and I have never looked back! it is such a friendly group, everyone gets on and has a laugh, and the instructors really push you. Would definitely recommend!
Alexis M.
★★★★★
I have joined many different outdoor fitness classes and One Element really stands out! The team is super fun and welcoming, the instructors are really good and friendly and I really like the variety of the sessions! I'm really glad I joined the team last month! Definitely recommend it! 🙂
Roxanne C.
★★★★★
Started One Element this year and loving it! As someone who works 12+ hours a day means it's hard to motivate myself to get to the gym so being able to get fresh air on the common and get fit is a win win for me!
Would recommend to everyone and anyone! Very welcoming bunch of people and great for all fitness levels! Give it a go once and you'll be coming back for more!
Miranda S.
★★★★★
I've been coming to OE for a scarily impressive number of years now! - Tooting is a great group of fun, supportive and lovely people. Kate works us hard but is the best trainer I've ever had - incredibly motivational and alongside getting fit and healthy we have a great laugh too - what's not to like?!
Paul D.
★★★★★
One of the most friendly group of people you could ever train with. Very varied and challenging sessions with no one either left out or forgotten about and training to suit all levels
Charlie R.
★★★★★
Fantastic group of local people all encouraging you to reach your own goals, whatever your level of fitness. Great trainers, and training outside feels healthier, hardier and something else positive beginning with h that would make a nice alliteration - but can't think of appropriate word right now... had I trained this eve I would have greater clarity of thought (another benefit, albeit short term, clearly!) Anyway, just try it out - if you come back after your first session you'll be hooked for years - promise!
Nicola M.
★★★★★
Great way to get fit outside whilst making new friends and having fun!
Try it out with a free trial
Beverley J.
★★★★★
Been a member for almost 8 years and love the variety of the sessions and the camaraderie. Such a supportive and encouraging group of participants and trainers. Also enjoyed some of the extra events such as touch rugby and wild swimming day trips. I've gained a great bunch of friends from being part of One Element as well as building on my fitness.
Brian M.
★★★★★
Been a member of One Element for over 5 years. Fantastic instructors, great classes, no unnecessary and ridiculous shouting to "motivate" you, made lots of friends within the group, fitness improves, weight lost...everything that I was hoping for and more when I originally signed up!
Ash S.
★★★★★
Attended one bootcamp on Saturday and it was perfect. The instructor is nice and the program is really good. Recommended 👍👍
BOOK YOUR FREE TRIAL
If you are coming to training from Balham High Road, you head through the Heaver Estate and you should come out on Elmbourne Road. Off Elmbourne Road is Dr Johnson Avenue which runs through the centre of the Common.
We train on the corner of Dr Johnson Avenue and Hillbury Road. The trainers will be wearing a clearly marked One Element t-shirt and have a One Element flag in the ground.
Bus: 319, 249
Train: Streatham Hill or Balham
Tube: Tooting Bec or Balham